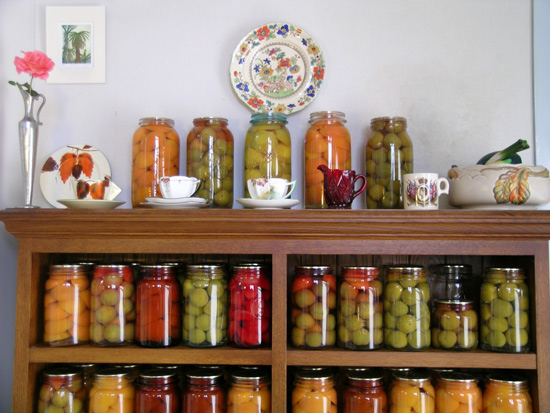 Preserve 72 Jars of Fruit in a Morning
It's wonderful to be able to preserve 50kg (110lb) of fruit in a morning and have the 72 jars stored for the year's desserts and breakfasts. This method has been perfected over thirty-five years and may be suitable for others out there who enjoy bottled fruit but have only learnt to make small batches in a hot kitchen.
24-quart jars are placed in a 60 litre (16 gallon) drum used as a water bath and this is placed inside a 200 litre (44 gallon) drum used as a wood furnace. The water bath comes to the boil in an hour, the jars are left to cook for 10 minutes and then the batch of jars with their fruit are removed and left to cool.
This site is for those who like bottled fruit, have access to high-quality bulk fruit and can find the drums cheaply in their town or city. It is also suitable for those who have a cottage industry making preserves and who want to expand their range.